FEIC (Asia) Limited is an insurance and reinsurance broker, registered in Labuan, a recognised Labuan Financial Services Centre Malaysia.
Who Are We
FEIC (Asia) Limited is an insurance and reinsurance broker, registered in Labuan, a recognised Labuan Financial Services Centre Malaysia.
All companies registered in Labuan are strictly regulated by the Labuan FSA.
FEIC (Asia) Limited is licenced to carry on business as a Labuan Insurance Broker under the Labuan Companies Act 1990, Licence Number: BS200650.
FEIC (Asia) Limited was established in 2006 to mainly handle reinsurance for both Aviation and other classes of Special Risk.
The strategy of the company remains unchanged from the date of its inauguration, and focus remains on developing a close working relationship with clients so that their needs and requirements are fully appreciated to enable the team to provide the best service to meet their requirements.
To FEIC (Asia) Limited every client is important and treated personally in line with their needs. Without exception we approach every client with a "YES WE CAN" attitude (whilst we cannot guarantee to solve every problem – our experienced team will try every avenue).
Our Regional Network
Registered Office:
Labuan, F.T. Malaysia.
Administration Office:
Bangkok, Thailand.
Associated Offices:
London, Indonesia, Philippines, Singapore, Cambodia, Hong Kong, Myanmar and Kuala Lumpur Malaysia.
Clients in:
Thailand, Malaysia, Indonesia, Singapore, Taiwan, Cambodia, Maldives, Philippines, Myanmar and Hong Kong.
A PERSONAL SERVICE THAT IS DESIGNED TO MEET THE NEEDS OF SPECIFIC CUSTOMERS SO THAT RESPONSE TIMES FOR ALL QUERIES IS THE BEST POSSIBLE.
Ben Brett
Chief Executive and Principal Officer
Ben brings over 25 years of experience in designing and negotiating complex Aviation Insurance policies and handling high profile claims throughout the South East Asian region. He shares his expertise with a multitude of clients ranging from Airlines, through to all classes of General Aviation (including Helicopters / Business Jets / Private and Commercial aircraft/fleets), in addition to the Non-Flying Aviation sector, for example Airports, MRO, FBO. Ben is a Company Director of FEIC (Asia) Limited.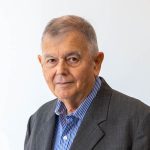 Roger Ogden
Chief Finance Officer / Director
Roger qualified as a Chartered Accountant in 1975 and started in the Aviation business in 1982 working for Zambia Airways. In 1996 joined Orient Thai Airlines in Bangkok and then moved into aviation insurance in 1998 by joining a specialist Lloyd's of London Aviation Broker as their director for Asia. Formed FEIC (Asia) Limited in 2006. Roger is a Company Director of FEIC (Asia) Limited.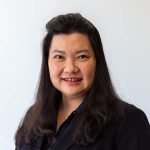 Mingkwan Opaspan
Chief Operating Officer
Mingkwan completed a Bachelor of Chemical Engineering at Kasetsart University in Thailand, and a Master of Business at the University of Wales Institute of Cardiff. Before joining FEIC in 2013 she spent five years as a Supplier Quality Engineer at Sony Device Technology in Thailand and two years with Dhipaya Insurance as a claims specialist for the Oil and Gas Industry. Over ten years in Aviation Insurance as an integral part of FEIC.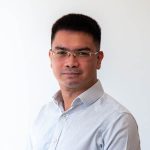 Paulo Rico
Senior Client Executive / Designated Compliance Officer
Paulo graduated Business Administration in the University of the Philippines. He has over 9 years of experience in the aviation insurance industry working for both an insurer and a direct broker. He brings his aviation expertise and strong organizational skills to the company.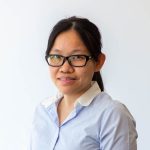 Siriporn Suttichaitrakul
Senior Client Executive
Siriporn completed a Bachelor Degree in Communication Arts majoring Journalism from Bangkok University. She has been in the insurance industry over 12 years. Prior to joining FEIC she gained a deep level of experience as an insurance broker including business development on property and casualty insurance. She previously worked with multi-national insurance specialists Lockton Wattana Insurance Brokers (Thailand) Limited and Tokio Marine Insurance (Thailand) PCL handling various portfolios.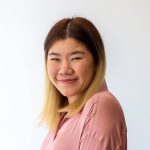 Bhavinee Rojwattana
Client Executive
Bhavinee completed a Bachelor Degree in Business Administration majoring in Accounting from Assumption University in Thailand. She had been working with Bangkok Insurance under the Non-Motor Claims Department handling Fronting, Marine and Aviation claims for one year prior to joining FEIC in 2019. She looks forward to providing the very best services to all clients.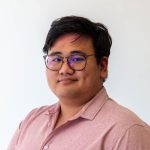 Bannawatch Channoi
Client Executive
Bannawatch graduated from the Merchant Marine Training Centre, completing a Bachelor of Science (Nautical Science) at Burapha University. After graduating, he worked in the Maritime Industry for Great Circle Shipping Agency Limited (Precious Shipping Line) for two years. During which, he had a chance to travel and interact with a great number of people and culture from different countries. He joined FEIC in 2022 and utilising his Maritime experience/skills he developed during his former work to apply to aviation insurance.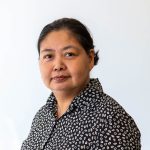 Aussana Pornpoonwiwat
Finance and Administration Manager
Aussana completed a Bachelor Degree in Communication Arts with Journalism major from Bangkok University in Thailand and a Master Degree in International Business from Morehead State University, Kentucky, USA. Aussana was part of the founding team of FEIC (Asia) Limited
in 2006.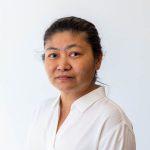 Vanasanan Pornpoonwiwat
Accounting Manager
Vanasanan completed a Bachelor Degree in Business Administration majoring in Marketing from Bangkok University in Thailand, and Master degree in Telecommunication and Information System – Computer Science Concentration from DePaul University Chicago, Illinois, USA. She worked in the family jewelry business prior to joining FEIC (Asia) Limited in May 2014.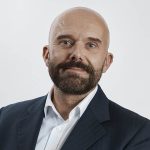 John Shipp
Technical Advisor
John is a skilled policy wordings, contract certainty and compliance specialist with extensive experience in the aviation and aerospace insurance industry, offering excellent administrative, organisational and training abilities. John has worked in the industry for over 35 years and brings his experience to the company in this role.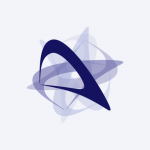 Zainul Che Din
Branch Manager, Kuala Lumpur and Labuan
Zainul has over 40 years experience with several broking, insurance and reinsurance companies, including Malaysian National Reinsurance. He has also lectured on insurance and presented papers on large and specialised risks within the ASEAN region.
Labuan Insurance Regulator:
We are a member of the following associations: